December 6, 2022 (Salt Lake City) – Utah's consumer sentiment fell from 66.0 in October to 64.1 in November, according to the Kem C. Gardner Policy Institute's Survey of Utah Consumers. A similar survey by the University of Michigan also found sentiment decreased from October (59.9) to November (56.8) among Americans as a whole.
"As Utah and the nation head into what is arguably the most important consumer season of all, sentiment slightly dropped in both the U.S. and Utah in November," said Phil Dean, chief economist at the Gardner Institute. "We witnessed a similar drop in sentiment last year at this time and yet still experienced an extremely strong holiday season – even with supply chain problems, the omicron variant, labor shortages, and rising inflation. I expect another strong holiday shopping season in Utah this year."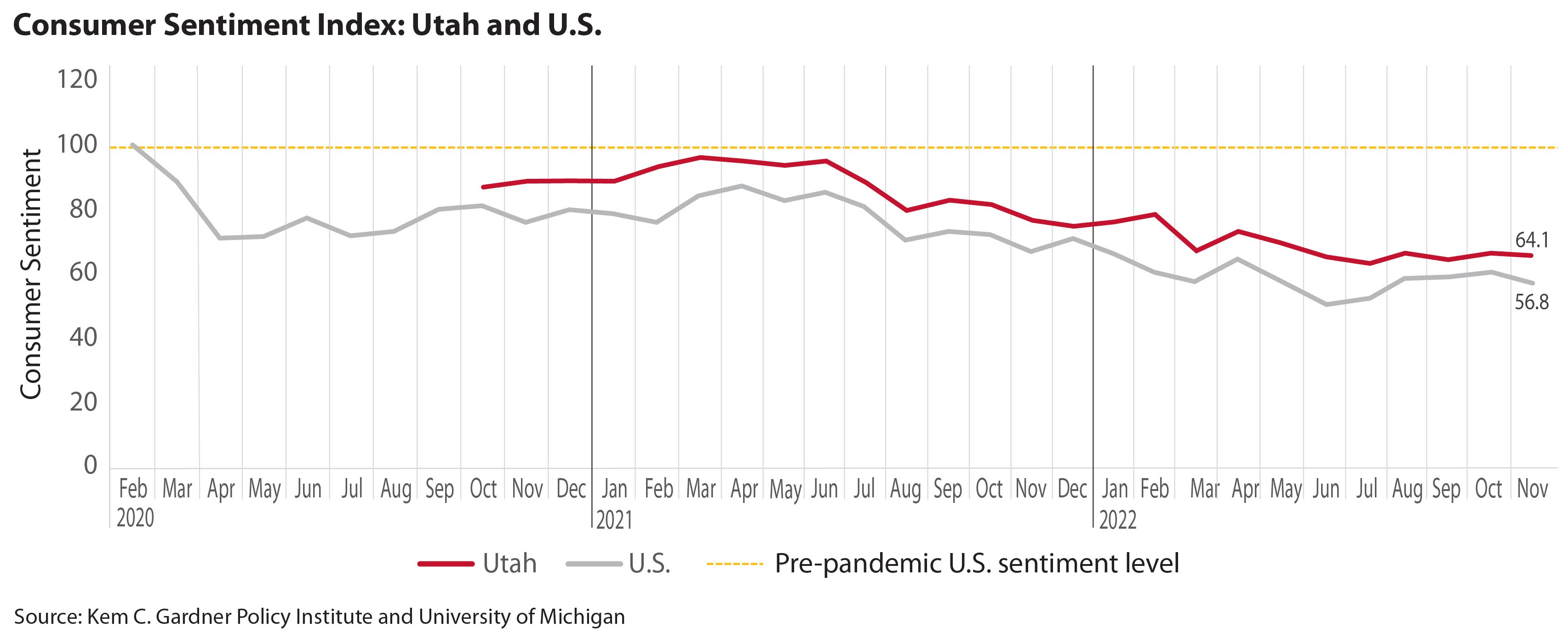 The full results and methodology are now available online.