Dr. Timothy Shriver, Impact Scholar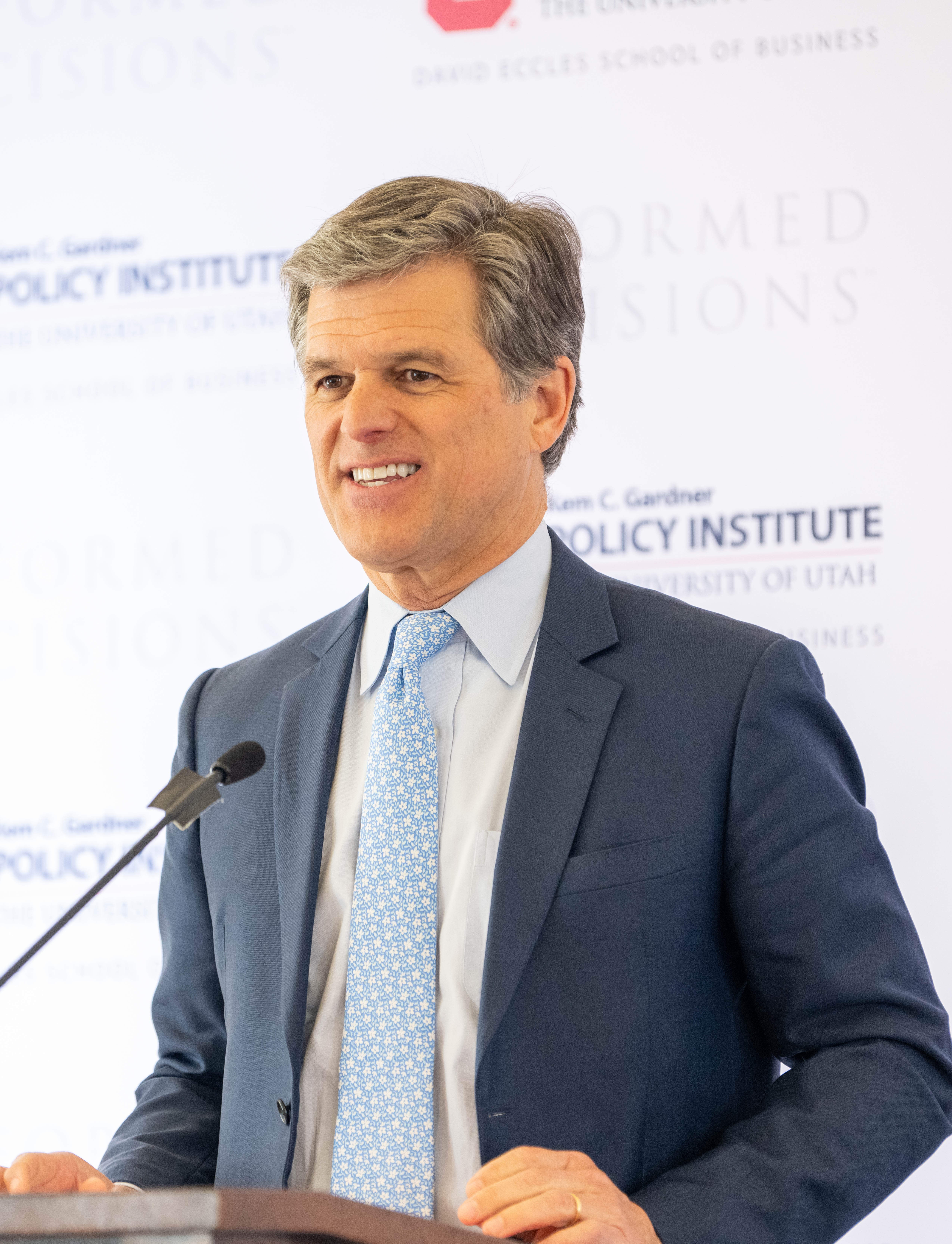 Tim Shriver is a husband, father, educator, best-selling author, and the Chairman of the Special Olympics. In that capacity, he has driven the largest expansion of the organization, growing the movement from one million athletes to over six million athletes in 193 countries around the world. He is also the co-founder and Chair of UNITE – an initiative to promote national unity and solidarity across differences.
Shriver has harnessed the power of Hollywood to challenge unconscious bias and share stories of inspiration, executive producing several films including Amistad, The Loretta Claiborne Story, The Ringer, Front of the Class, and The Peanut Butter Falcon. 
Shriver earned his undergraduate degree from Yale University, a Master's degree from Catholic University, and a Doctorate in Education from the University of Connecticut.  Before joining Special Olympics in 1996, Shriver co-founded and currently chairs the Collaborative for Academic, Social, and Emotional Learning (CASEL), the leading school reform organization in the field of social and emotional learning (SEL).
In 2018, he began asking new questions–how could SEL skills like empathy, self-awareness, and perspective-taking help the country? How could the example of the athletes of Special Olympics provide a model for a divided world? Hundreds of young people, faith leaders, educators, philosophers, scientists, activists and political figures have joined the conversation. Shriver and his team at UNITE are now building the dignity initiative – a movement to ease division, prevent violence, and solve problems by reducing the contempt in our political and public discourse and treating everyone with dignity.
Dr. Shriver was named a University of Utah Impact Scholar in 2023.